LEGEND TRAIL RANCHLegend Trail Ranch is an exceptional prairie neighborhood set among the magnificent mesas and colorful rock outcroppings of Northern Colorado.
Enjoy the beauty and serenity without the visual light and noise pollution of city dwelling.
Each day presents new and beautiful colors and light of the every changing vistas and movement of animals.


Explore your love of horses, nature, photography, mountains, mesas, fishing, hiking, art, livestock, wildlife and more.
Eleven-35 acre parcels of native grassland located in Livermore, Colorado. Zoned AG with year around access.
Animals Allowed. Underground power will be brought to each parcel. Two units per parcel allowed. No HOA.
​Covenants to protect and enhance the quality, value, desirability and attractiveness of Legend Trail Ranch.
Parcels starting at $200,000
​​______________________________________________________________________________________________________________
ALSO FOR SALE in LIVERMORE, COLORADO
Steamboat Rock Ranch 456+/- acres, six miles north of Legend Trail Ranch.
Fenced and year around live water.
$1,250,000
IRESIS MLS 486320
0 West County Road 80, 185+/- acres across the road from Legend Trail Ranch.
Fenced with a well and underground power at the county road.
$600,000
IRESIS MLS 845054​
0000 West County Road 80, 355+/- acres Livermore, CO
power nearby and easy access to Hwy 287.
$1,000,000
​IRESIS MLS 860430Worlds Apart: a majority of land around each ranch is protected with conservation easements with an expectation of it never changing.
Minutes Away: Adjacent to Hwy 287 for easy access, located 25 min from I-25 and Old Town Fort Collins, CO and
45 minutes from Laramie and Cheyenne, WYContact: Points West, Inc. Cheryl Rennels, Broker and Owner
cwr@frii.com 970-222-5184
​www.pointswestrealestate.com
LAND

Legend Trail Ranch offers views in every direction you look. Livermore Mountain, Campbell Mountain, Rocky Mountain National Park, Continental Divide and Steamboat Rock, only to mention a few.

See Amenities for additional details.

Parcel Layout

You are only 25 minutes from Fort Collins, Colorado but you feel like a world away. Why would you ever leave?

See Amenities for additional details.

ANIMAL LIFE


Animals abound at Legend Trail Ranch. From your horses and other livestock to four and two legged wildlife. Every time you look out the window or go for a walk, you have the chance to observe a different type of animal. Every season brings changes and migrations. Enjoy.

Powered by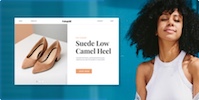 Create your own unique website with customizable templates.